Paint Panel Surface Polishing Machine
YL-ATPM-035 polish machine is specially designed for paint board surface polishing.
Suitable for all kinds of paint panel flat surface polishing, such as cabinets, wardrobe, door, wooden tables and chairs plane surface.
Specification
Volatge
380V, 50HZ
Power
Motor: 7.5KW-4X1
Horizontal swing: 550W-4X1 WPS70
Worktable in and out: 550W-4X1 WPS70
Conical motor: 0.4KW-4X1 WPS60
Spindle speed
1400 r/min
Spindle length
600mm
Worktable size
3500mm*650mm (L*W)
Worktable travel
3000mm
Grinding area
3000mm*600mm (L*W)
Machine size
6m*1.65m*1.65m (L*W*H)
Machine weight
2000KG
Abrasive tools
Fold cotton polishing wheels and liquid polishing wax.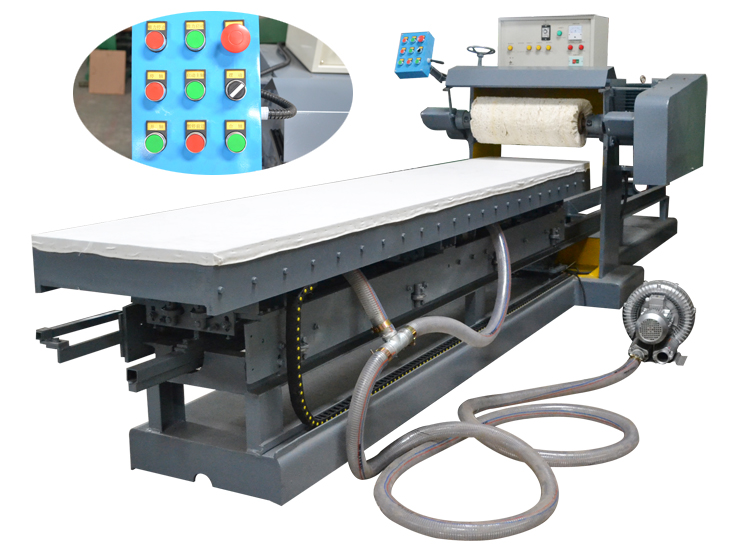 The present situation of paint surface polishing
In general, paint panel (large board) surface polish need 2 people operate at the same time, one of them responsible for paint surface polishing, and the other one is mainly hold the paint board on the behind, to maintain a relatively stable.
But people are active, with a certain of instability. If they move inadvertently during polishing, the board maybe not flat after polishing, which will directly lead to product quality decline.
And if the back one did not hold the panel tightly, or the machine rotated too fast, the board maybe flying forward or flip to the ground, which will hurt the operators.

Machine size: 6m*1.65m*1.65m (L*W*H)

Why choose us?
Our YL-ATPM-035 Paint Polish Machine is using vacuum suction function, when you start the machine, the vacuum suction will automatic sucking and fixing the panel.
This polishing machine only need 1 person to control the operate panel, and polishing time, frequency and polishing effect.
More detail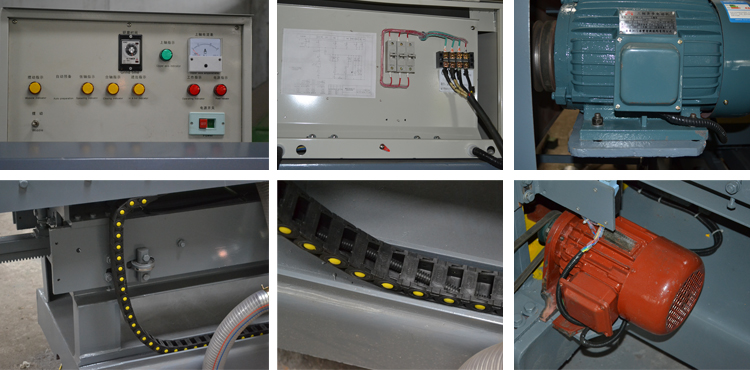 Advantages

1. Ensure the stability of product quality.
2. Protect the safety of the operator.
3. Save labor costs.
4. Improve work efficiency.
5. Easy to operate.
6. Increase the replacement rate of professional polishing operator.
Contrast of grinding effect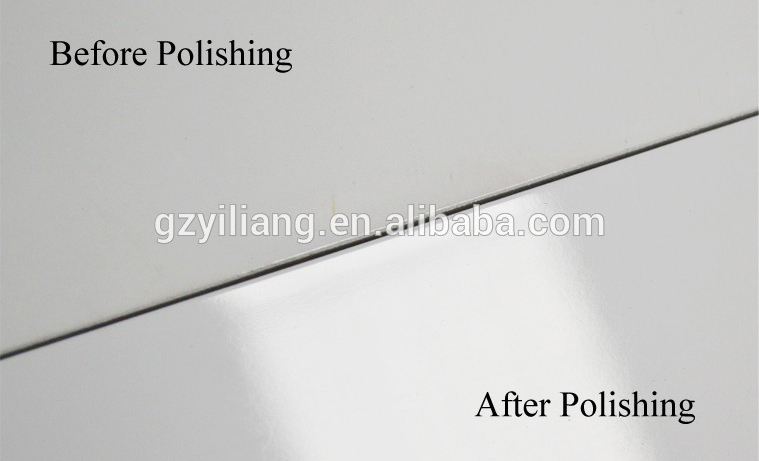 Packaging
Packaging Details: wooden box or According to customer requirements.
Delivery Detail: Receive payment within 30 days of delivery.