Square Tube Fine Mirror Effect Finish Polishing Machine
The YL-ATPM-040 polishing machine is wide range of uses, suitabe for tubes and metal boards fine mirror polishing or wire drawing finishing, such as stainless steel square tube, aluminum oval pipe and copper screen.
Machine Specification
Voltage
380V, 50Hz
Power
Main Motor: 11kw*2
Worktable In And Out Motor: 550W
Worktable Swing Motor: 0.37kw
Shafts Open and Close Motor: 0.4kw
Polishing Shafts Size
122cm*50mm (L*W)
Polishing Shafts Speed
1800r/Min
Clamp Length
99cm
Pneumatic Clamp Adjustable Height
24cm
Machine Size
3.7M* 2.1M* 1.8M (L*W*H)
Machine Weight
2.5 ton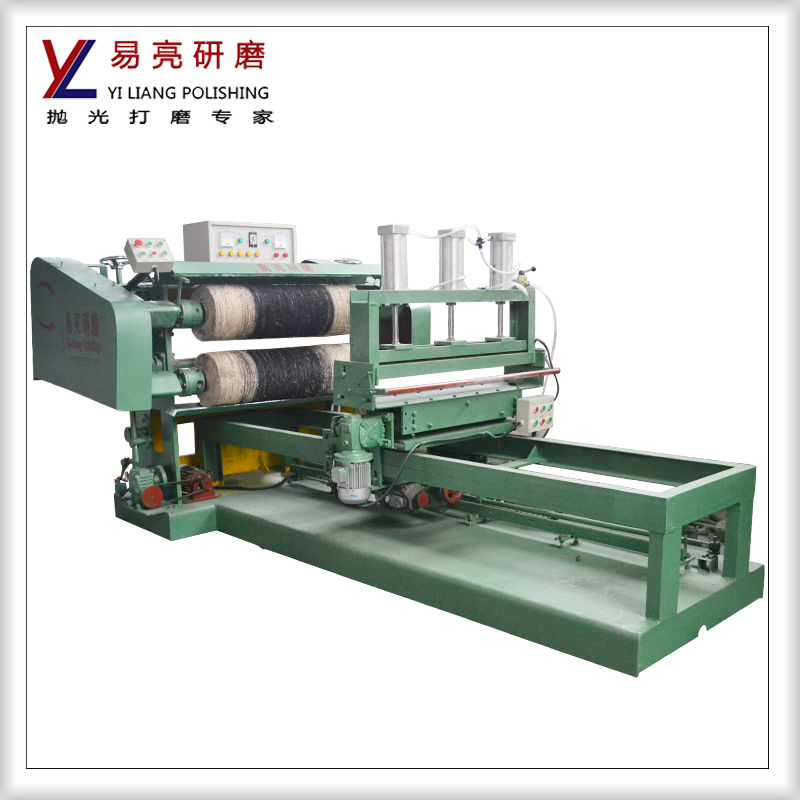 Advantages
1. Most of tube polishing machine in the market now is pipe conveying polish machine, which is combined by centreless polishing machine. Except for the polishing wheel, there are also rubber wheel (use to fixed the pipe, and push it to the polishing wheel) and pallet (use to support the tube).
(1) In the polishing process, we usually coated polishing wax and abrasive sand on the polishing wheel surface to help grinding. Because the high temperature during polishing, these abrasives will stick to the rubber wheel surface, which make secondary damage to the following tubes.
(2) And the pallet will occur some small collisions inevitably during support the pipes, which will leave some flaws and affect the products quality.
2. In summary,the above machine will influence the tubes polishing quality by itself. But if you use YL-ATPM-040 square tube and oval pipe surface polishing machine, the tubes will only contact the polishing wheels, and won't occur excess scratches, which can better to achieve high mirror effect. And the pipes are front and back to contact the polishing wheels, so the final straight wire drawing effect is more beautiful and more high-end.
3. Customized: We can customize the machine size and tube clamp according to your products requirement. And we will customized the most suitable polishing solutions as your request.