Material: High-density cotton cloth, multi-lay superposition.
Diameter: From 4 inch to 16 inch
Cotton fabric, with soft muslin cotton cloth, clearing unwanted fat and dust on articles face to increase the brightness
Usage: Applied to medium polishing & fine finishing for most material
Application: Suitable for stainless stell, metal final mirror effct.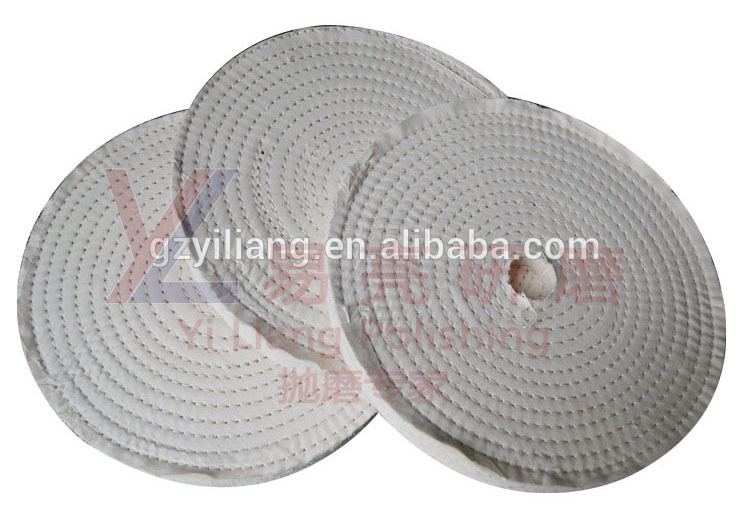 Feature
Buffing wheel for bench grinders and polishers. Treated Buffing Wheels have a special chemical added to the cotton which gives them more aggressive cutting action allowing them to work faster than standard cotton spiral sewn buffing wheels. The chemical treatment also gives these buffs a longer lifespan. Treated buffing wheels can be used in place of Cotton Spiral Sewn buffing wheels for cutting and coarse buffing.

Formed by sewing layers of pure cotton cloth,and leather core available if required,these buffs are suitable for fine polishing of various jewelries made of brass,silver,gold or plastic,especially for high luster mirror buffing.